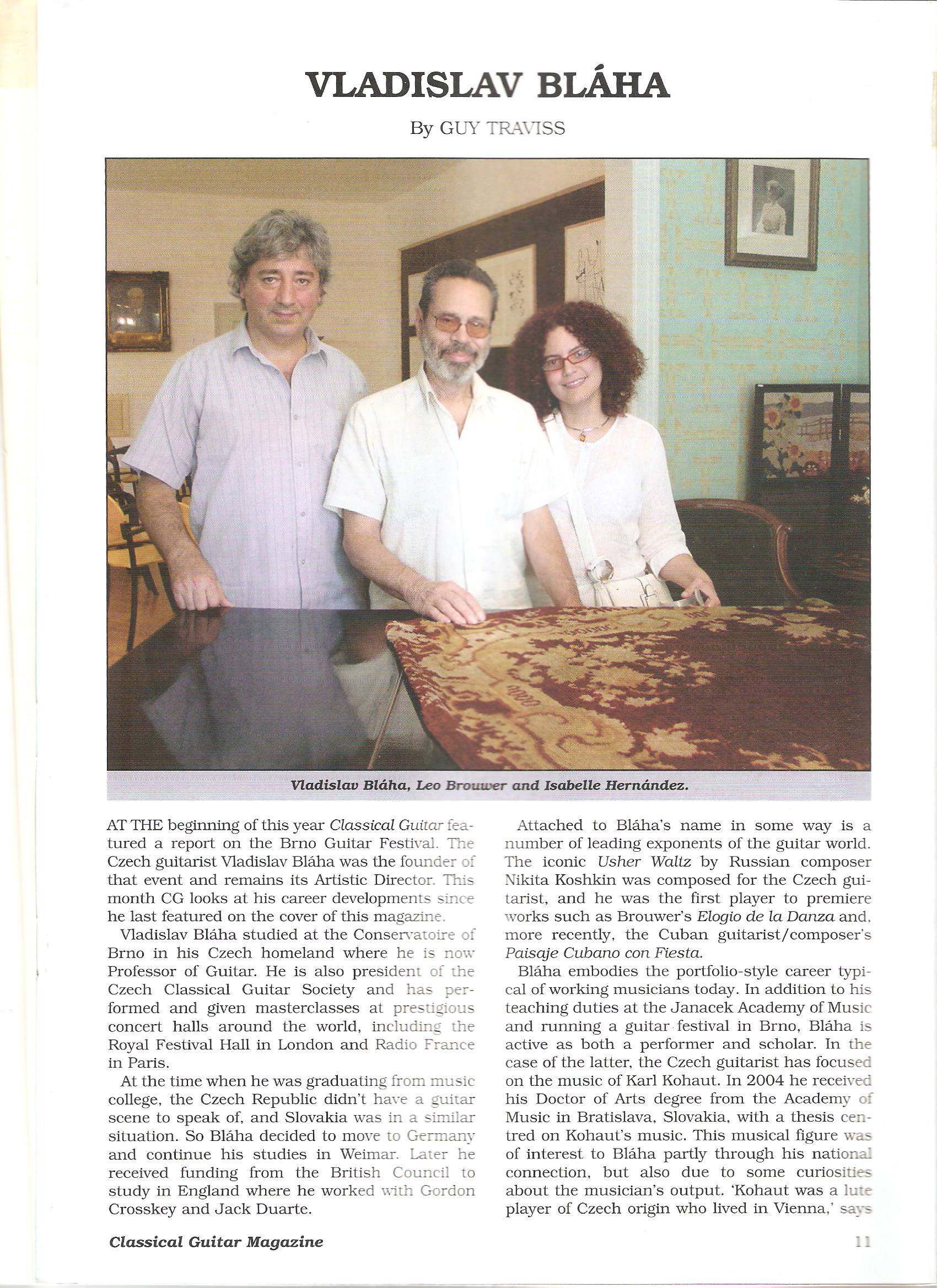 New York Carnegie Hall Debut For Vladislav Blaha. Classical Guitarist On November 17th, the New York classical guitar community was treated to a rare concert appearance by the classical guitar virtuoso from the Czech Republic. Mr. Blaha, a resident of Brno in the Czech Republic, brilliantly performed each composition flawlessly,… The sonority, tone and projection of the guitar was utilized to its fullest potential in the hands of Vladislav Blaha; and in turn, brought out the most subtle dynamics of this master's touch. Mr. Blaha, holds a unique position in the international classical guitar community,., I sincerely hope that New York City will host a return engagement on any future US tours undertaken by Mr. Blaha.
March 2015, dotGuitar Magazine, Italy, Bill Turner, responsabile della "The National Academy of Recording Arts & Sciences" di New York (NARAS) chapter, http://www.dotguitar.it/home/dotguitar/Voci/2015/3/9_Le_interviste_di_L.Tortorelli_Bill_Turner__News_from_the_Classical_Guitar_World_Il_debutto_del_chitarrista_Vladislav_Blaha_alla_Carnegie_Hall_di_New_York_(English_text).html
Czech guitarist enthralls Elmhurst students.
Graydon Megan, Chicago Tribune, USA, November 17, 2014, http://www.chicagotribune.com/suburbs/elmhurst/ct-czech-guitarist-performs- elmhurst-tl-1120-2-20141116-story.html
The concert was Vladislav Blaha performance with Czech violinist Pavel Sporcl. The numbers really did turn out for this concert... it was a concert well controlled by Blaha, wha created fantastic ensemble unaided by amplification.
Guy Travis, Classical Guitar Magazine, Great Britain, 3 / 2014, page 23.